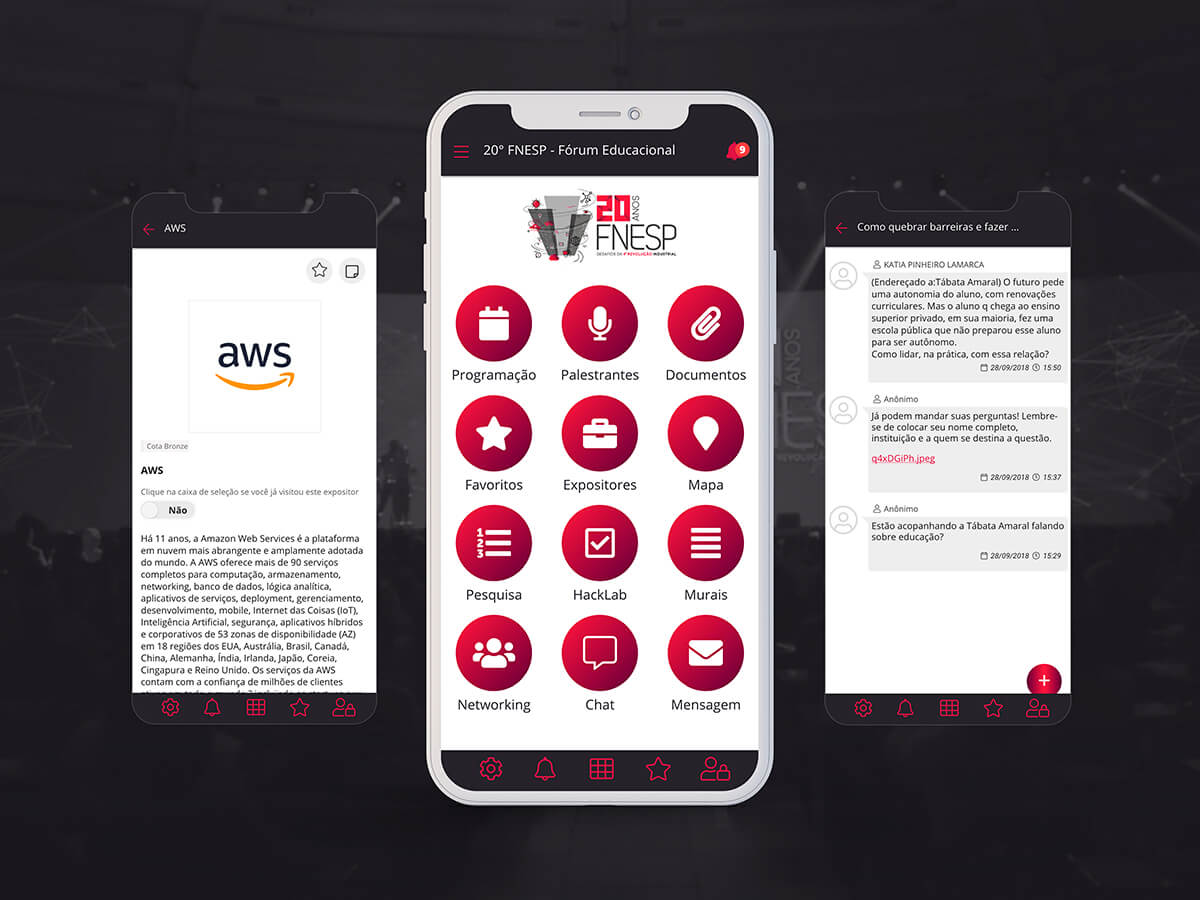 Evento que celebra os 20 anos do maior Fórum de Educação Superior da América Latina realizado em São Paulo. O evento contou com um aplicativo para eventos desenvolvido pela Eventool.
Nessa ocasião o tema tratado foram os desafios da 4ª Revolução Industrial, como enfrentar questões como o valor do diploma, as novas profissões e a tecnologia digital. O evento foi organizado pela Semesp, entidade de Excelência a Serviço do Ensino Superior.
O aplicativo tinha o objetivo de oferecer uma agenda completa, destacar o perfil dos palestrantes, gerar a interação do público que puderam enviar perguntas em tempo real nas atividades e também gerar networking entre os participantes do evento.
O evento durou 2 dias e obteve mais de 550 instalações do aplicativo, e mais 4300 acessos, uma média de 7,9 acessos por cada instalação.
O app do 20º FNESP foi publicado de forma nativa individual nas lojas de aplicativos, possibilidade que a Eventool oferece para que os clientes tenham maior presença da sua marca tanto nas lojas como nos dispositivos dos seus usuários.

20° FNESP - Fórum Educacional
Download the app in different stores like App Store or Google Play
Check its design quality and technology!