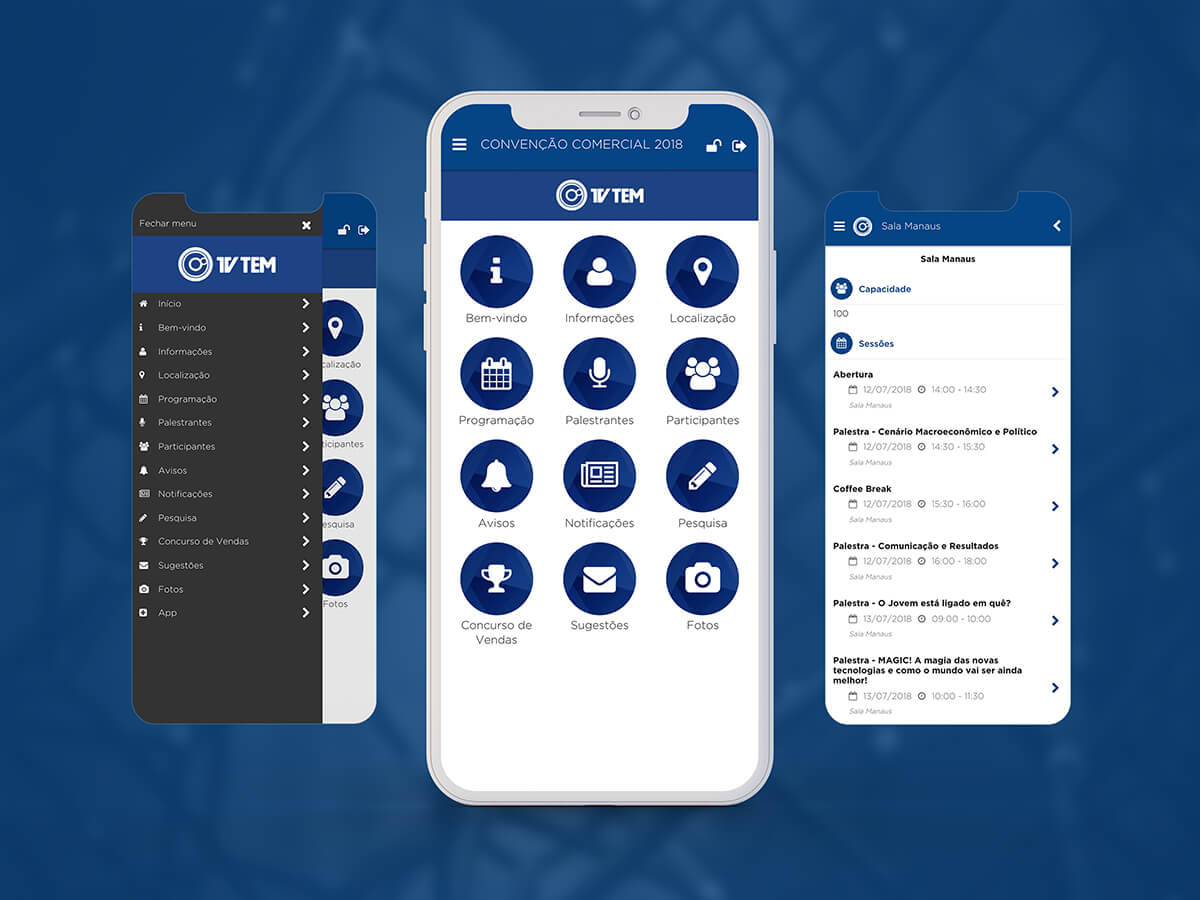 App desenvolvido pela Eventool para a convenção comercial da TV TEM, um encontro para falar sobre cenários, economia, mercado, consumo de mídias e inovação.
Dentro das seções que podemos encontrar no app destacamos as seguintes:
Informação: informação completa de interesse aos participantes do evento.
Programação: para consulta dos participantes.
Enquetes: para consultas e votações em tempo real, uma forma de gerar interação e engagement durante o evento.
Avisos e notificações: para que os participantes estivessem informados todo o tempo sobre os acontecimentos do evento.
Participantes: lista de participantes da convenção com a informação de perfil.
Palestrantes: para conhecer o perfil e informação sobre os palestrantes
Galeria de fotos: fotos do evento, enviadas pelos participantes e pelos organizadores.
O app da Convenção Comercial 2018 da TV TEM foi publicado de forma nativa individual nas lojas de aplicativos, possibilidade que a Eventool oferece para que os clientes tenham maior presença da sua marca tanto nas lojas como nos dispositivos dos seus usuários.
CONVENÇÃO COMERCIAL 2018
Download the app in different stores like App Store or Google Play
Check its design quality and technology!