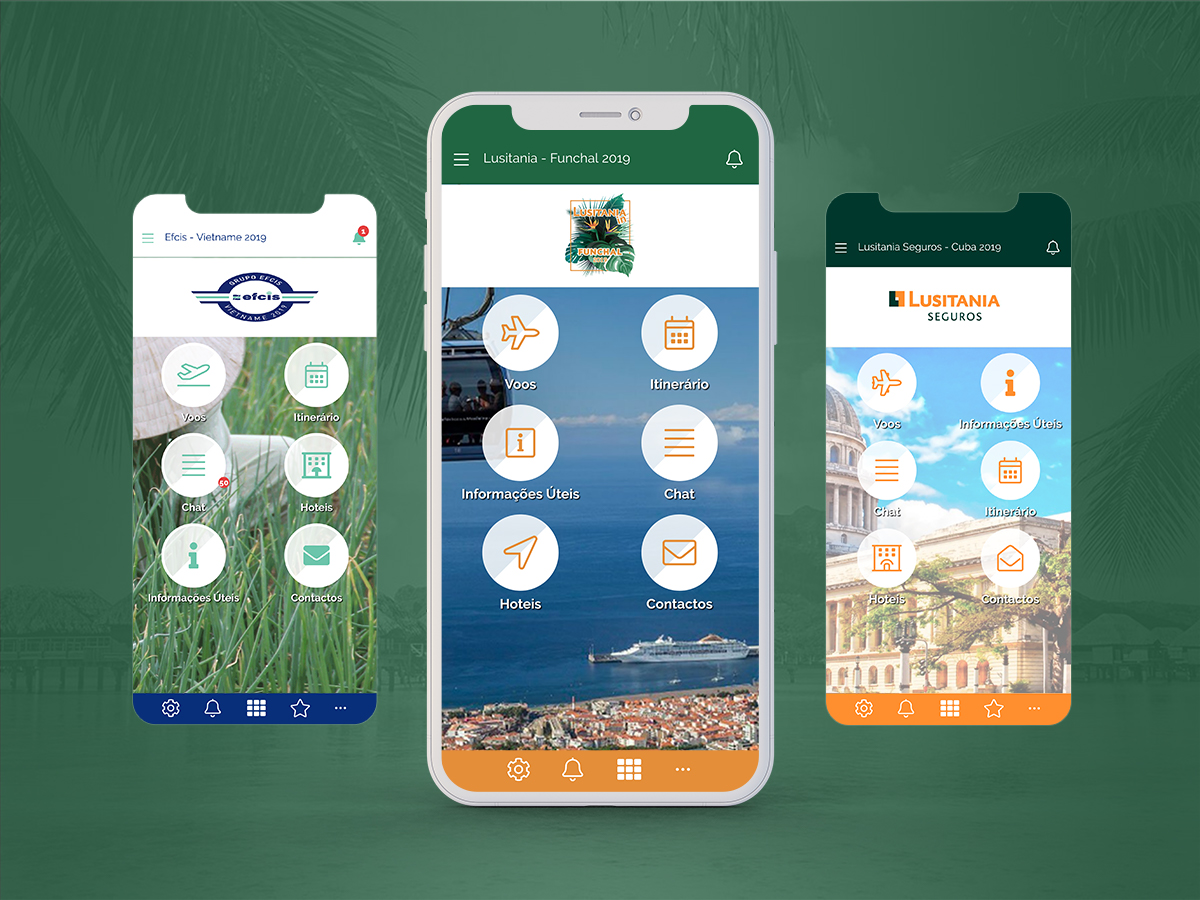 Travel Store is a Portuguese group specialized in Incentive Trips. They represent American Express Global Business Travel in Portugal, Angola, Mozambique, and Algeria. They contacted us in March 2019 looking for a solution to digitalize several business trips they were going to organize for their customers.
We had the pleasure to develop the following apps which were published in our Eventool app container:
Grupo Efcis – Vietnam
Lusitania Seguros - Funchal
Lusitania Seguros - Cuba
Apps for incentive trips are characterized by the fact that they often include personal information for each attendee like for example flight information. We, therefore, recommend to include this information directly in the main menu. The participant just has to log-in with his personal password in the app and can then look-up easily not only the general but also his personal information.
Additional highlights in apps for incentive trips are the chat/group chat functions and of course photo gallery. Attendees and organizer can communicate with each other and publish the pictures of the trip in the app.
Information and networking - the key features of a successful app for incentive trips. The guests of the Travel store trips enjoyed our app and we look forward to furthering collaborations with our customer.
If you are interested in using an app for your next event then please contact us, we are happy to inform you about the best solution for your needs.