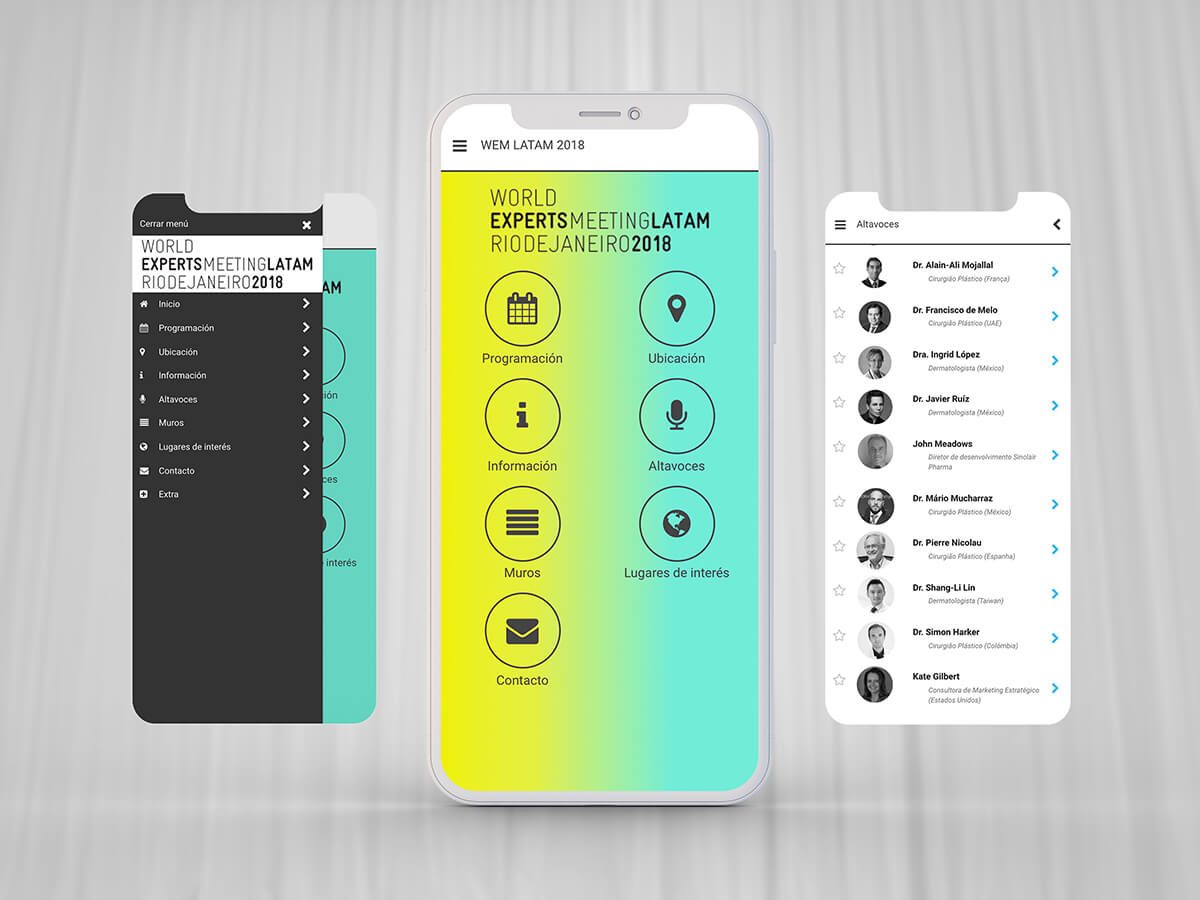 App desenvolvido com Eventool para o World Experts Meeting LATAM da Sinclair Pharma no Brasil que teve a sua primeira edição no Brasil, na cidade do Rio de Janeiro.
O maior evento de estética da Sinclair Pharma, em um encontro entre médicos de renome e speakers de todo mundo reunidos para apresentar seus melhores casos e tratamentos combinados com produtos Sinclair.
O aplicativo tinha o objetivo de oferecer uma agenda completa, destacar o perfil dos palestrantes, gerar a interação do público que puderam enviar perguntas em tempo real nas atividades e também aconselhar os participantes com lugares para visitar no Rio de Janeiro.
O evento durou 2 dias e obteve mais de 600 instalações do aplicativo.
O app da WEM LATAM 2018 foi publicado de forma nativa individual nas lojas de aplicativos, possibilidade que a Eventool oferece para que os clientes tenham maior presença da sua marca tanto nas lojas como nos dispositivos dos seus usuários.
WEM LATAM 2018
Download the app in different stores like App Store or Google Play
Check its design quality and technology!